Specialist purpose built solutions supporting our clients' requirements.
We have continuously adapted to meet local industry requirements in providing design and installation of Automation Control Systems, utilising our years of experience with micro-processor based hardware. Projects can be handled from initial concept through to completion. Projects of all scales have been undertaken including control systems for motor vehicle handling conveyors to smaller component manufacture, roller bed systems.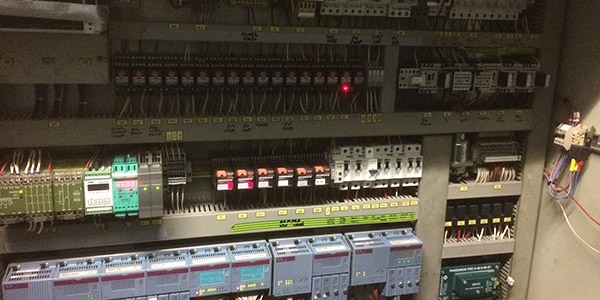 OUR SERVICES
Specialising in the design and installation of automation controls systems, our staff are fully trained and have the capacity to provide solutions from concept through to completion.
We have vast experience of working within highly sensitive areas and ensure professionalism is maintained throughout all projects. We can provide our services for applications requiring single machine automation through to factory wide conveyor systems.
SITE SURVEYS
Our project managers will visit your site, carry out a detailed survey and establish your specific requirements. They are experienced engineers qualified to carry out all aspects of your automation control system and fully understand the installation practices required, whilst maintaining compliance to national industry standards. We have our own panel-assembly facility providing our clients' with the benefit of a single source solution.
CONTROLS COMMISSIONING
All installations carried out by D. Price & Associates will undergo rigorous testing by our engineers certified to national test & inspection standards. On completion of any installation our client will receive post installation training to ensure the correct operation procedures have been delivered. As part of the post installation service our client will be supplied with all related documentation including test documentation, standby support & training.
SERVICES OFFERED
Design
Installation
Commissioning
Support
Maintenance
Modification feasibility
Automatic doors
Heating & ventilation
Lighting
Synchronised parastatic conveyors
Automated safety locking
General building controls